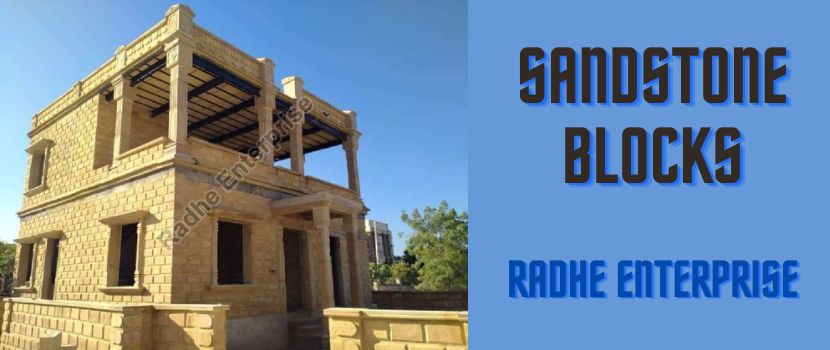 When it comes to construction and landscaping, choosing the right material is crucial to achieving the desired aesthetics and durability. Sandstone blocks have become increasingly popular due to their natural beauty, versatility, and wide range of applications. In this article, we will explore the many benefits of using sandstone blocks and why they should be considered for your next project.
Natural Beauty:
One of the most distinctive features of sandstone blocks is their natural beauty. Each sandstone block possesses unique colors, patterns, and textures that are formed by the sedimentary layers deposited over millions of years. From earthy hues of brown, tan, and red to vibrant shades of yellow and orange, sandstone blocks bring a touch of natural elegance to any construction or landscaping project. Whether used for retaining walls, garden edging, or even as a statement feature, sandstone blocks add a timeless charm that enhances the appeal of any space.
Durability and Strength:
Sandstone is renowned for its durability and strength, making it a suitable choice for various applications. Sandstone blocks are capable of withstanding harsh weather conditions, erosion, and temperature fluctuations. Their resistance to abrasion and impact ensures that they maintain their structural integrity over time. Whether used in heavy-duty applications like retaining walls or paving, or in lighter landscaping projects such as garden pathways or decorative elements, sandstone blocks offer a long-lasting solution that requires minimal maintenance.
Versatility:
Sandstone blocks offer immense versatility in terms of applications. They can be used for both functional and aesthetic purposes. Sandstone blocks can be cut and shaped into various sizes and forms, making them suitable for a wide range of construction projects. Their versatility allows for creative design choices, from curved walls and steps to intricate carvings and sculptures. Whether you are looking to create a grand entrance, build a sturdy retaining wall, or enhance your outdoor living area, sandstone blocks can be tailored to your specific requirements, allowing you to bring your vision to life.
Sustainability:
In today's environmentally conscious era, sustainability is a key consideration for any construction or landscaping project. Sandstone blocks are an eco-friendly option as they are a natural resource that can be quarried responsibly. Additionally, sandstone is non-polluting and does not release harmful chemicals into the environment. The longevity of sandstone blocks further contributes to sustainability by reducing the need for frequent replacements, thereby minimising waste production. By choosing sandstone blocks, you can create a sustainable and eco-friendly environment while enjoying the benefits of a durable and aesthetically pleasing material.
Easy Installation and Maintenance:
Sandstone blocks are relatively easy to install, especially when compared to other construction materials. With the right tools and techniques, sandstone blocks can be laid quickly and efficiently. Their uniform shape and size make the installation process smoother, saving both time and effort. Additionally, sandstone blocks require minimal maintenance. Regular cleaning to remove dirt and debris is typically all that is required to keep their natural beauty intact. This low-maintenance characteristic allows you to enjoy the aesthetics of sandstone blocks without the hassle of extensive upkeep.
In conclusion, sandstone blocks offer an array of benefits that make them an excellent choice for construction and landscaping projects. Their natural beauty, durability, versatility, sustainability, easy installation, and low maintenance make them a sought-after material. By incorporating sandstone blocks into your next project, you can create a visually stunning, long-lasting, and environmentally friendly space that stands the test of time.
We are a leading sandstone blocks supplier in the market and provide a wide range of sandstone blocks from feature walls to pavements.